OUR MISSION STATEMENT
Our mission is to provide our customers with excellent customer service that consistently goes above and beyond what is required. We strive to be THE most professional and knowledgeable real estate office to better serve you, our customers.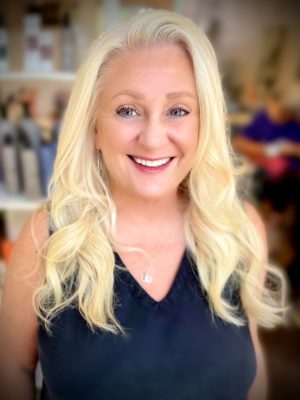 TERRI WINTER MCNE
Master Certified Negotiations Expert
BROKER / OWNER
Cell: 970-406-0977
Email: [email protected]
In today's ever-changing real estate market, there is simply no substitute for a knowledgeable REALTOR to make each step as clear and understandable as possible. Whether your goal is to buy or sell a property, a knowledgeable and caring REALTOR can spell the difference between a smooth transaction and an unsuccessful one.
I am a dedicated and knowledgeable full-time REALTOR that specializes in the South Park area. My goal is to provide you with the most up to the minute, relevant information that will help you make the right decisions. It is a combination of 20+ years of real estate experience in the South Park area, and excellent negotiating skills that enable me to get you the best price for any property you plan to buy or sell.
Trust can be hard to come by in a competitive real estate market. My job is to provide you with the professionalism and integrity needed to ensure that you feel secure in what can be one of the biggest decisions of your life.
Please feel free to use this website as a resource for all your South Park real estate needs, as well as your go to place for activities and events in the South Park area. If you have any questions, please feel free to call me anytime! You can reach me directly at 970-406-0977.
A Great and Experienced Realtor
There was such a roller-coaster ride to get my property but Terri was always there to guide me and clarify any questions I had. I trust and believed Terri will be best realtor in any experience and please believe when I say that she is very dependable and guide anyone through this process. Terri is the best!! Arturo G. (Buyer) October 2022 5 STAR REVIEW
Excellent Advice and Professional Service
Terri helped me greatly navigate the project of selling my home from preparation, negotiation, and closing. Every step of the way was smooth, and her expertise was valuable in navigating the process. Thank Terri! James T. (Seller) March 2022 5 STAR REVIEW
She Did A Great Job
Terri kept us informed and provided all needed information. Kerry and Becky P. (Seller) December 2021 5 STAR REVIEW
Great To Work With
We have used Terri for about 15 years. She knows her market and is easy to contact. We recently sold with her and will be buying again with her. She had an easy going personality which helps in real estate transactions. Pat and Karen M. (Seller) November 2021 5 STAR REVIEW
Selling of Property
Terri helped me sell my land in Fairplay. With her experience and knowing the market she listed it with confidence that I would get the best price. I ended up getting full price for my land, with Terri's help everything went very smoothly. Peter B. (Seller) November 2021 5 STAR REVIEW
Terri Met All Our Expectations As Our Agent When Selling The Property
Terri's experience with properties in our neighborhood allowed us to correctly price the house, get offers within a day or two, and sell it on time to meet our schedule. She was responsive to emails/texts in a timely manner so we knew where we stood at all times. Her friendly demeanor was a pleasure to work with. Bill and Joanne R. (Seller) October 2021 5 STAR REVIEW
Terri Winter Is Great And Anyone Who Can Work With Her Should
We just had our second house transaction with Terri, and she was, as always, excellent to work with. We were in a hurry to sell our house, and she helped to guide us through the process in a smooth a fashion as could ever been hoped – focusing our efforts on the most critical aspects to help our house ready for sale. My only complaint about her is that she is not moving to Michigan with us ahead of our next home transaction. Steven and Corey J. (Seller) October 2021 5 STAR REVIEW
Terri Winter Is The Best In The Business!
Terri is professional and knowledgeable and she was always responsive to our needs. She made the task of selling our home a breeze! We would definitely recommend Terri to anyone who is looking to buy or sell their home. Deb T. and Marc D. (Seller) September 2021 5 STAR REVIEW
Great Experience!
We had a wonderful experience selling our cabin through Terri Winter. She helped us list it at just the right price and it sold right away. Also she was a tremendous help at the closing and told us about some things we needed to do that we would not have thought of. She even picked up something from our cabin and brought it to me in Westminster so that I would not have to make a special trip. Very good experience. Dick and Betty S. (Seller) September 2021 5 STAR REVIEW
Excellent Experience
Terri is personable and knowledgeable. She is always willing to take the time to answer questions about the process and responds quickly. She makes the process easy for her clients. I would definitely recommend her services. Michel and Jill H. (Seller) September 2021 5 STAR REVIEW
Outstanding!!!
Terri is amazing! She was there for us from start to finish! Always available to answer our questions! Very reliable! We love your outgoing, fun personality! A truly great experience! Thank you Terri!!! Steve and Maryanne P. (Seller) June 2021 5 STAR REVIEW
Terri Is THE BEST!
Terri is incredibly knowledgeable and experienced. As a first time homebuyer, I was lost and confused before I met Terri. I was seeing houses that weren't a good fit, and I was losing on bids that I made because I didn't have the right knowledge to win. I met Terri and within a week I had found my dream home! She is amazing and she can help you too! Sarah D. (Buyer) June 2021 5 STAR REVIEW
Capable Agent With Excellent Results
Terri gave us a very clear evaluation of what we could expect to get for our home. The listing was designed to encourage bids and in the end we received well over asking. Her counsel during the negotiation process was very good and proved to be quite accurate. We recommend her highly and would use her again. Steve and Shauna K. (Seller) February 2021 5 STAR REVIEW
Terri Is More Than Your Broker
Terri, has compassion and can understand your point of view. Plus, she will do the extra tasks that don't normally arise in the life of a Real Estate Broker with enthusiasm. Don J. (Seller) January 2021 5 STAR REVIEW
Terri was so professional and helpful during the process! She was attentive to what ever questions or concerns I had. If you are looking for a place in the area I would 100% recommend Bristlecone Realty Group!! Ethan P. (Buyer) January 2021 5 STAR REVIEW
Terri Winter, A Professional and Competent Realtor
Terri is such a pleasure to work with. She put our remote property up for sale and we had a contract within two weeks for the full price. She has a pleasant personality and she responded to any of our questions or concerns promptly. this is the second property that she has sold for us and we will not hesitate to use her services again. Tom and Nancy M. (Seller) December 2020 5 STAR REVIEW
PROFESSIONAL
I would highly recommend Terri to sell your home! She always got back to me no matter how trivial my questions, or how busy she was! She knows the business and gets you answers! Chip and Jill B. (Seller) December 2020 5 STAR REVIEW
Excellent Customer Service And Knowledge!
This is our second time working with Terri, and we did so because she is so very good at what she does! She knows the area very well, and is quick to provide knowledgeable insights into neighborhoods. She is very detail oriented, and is willing to go the extra mile for you. She is also truly a delightful person. We highly recommend Terri for home and land buying and selling! Laura and Benjamin P. (Seller) October 2020 5 STAR REVIEW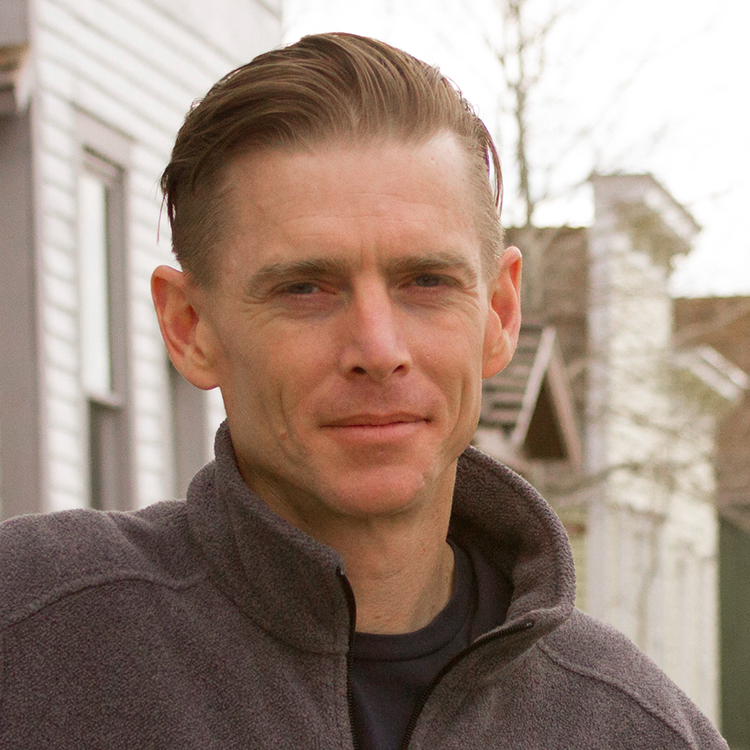 JARED HADDEN, BROKER ASSOCIATE
Cell: 970-471-6900
Email: [email protected]
Jared went on his honeymoon to Keystone Ski Resort in 2006 and, as with many on their first trip to the mountains, his life was forever altered by the experience. A few years later he and his wife packed up their lives in Louisiana and moved to the place where their hearts had remained since the visit, Colorado.
Jared bought a home in quiet Park County and in 2017 he obtained his real estate license. Since then, he has wholeheartedly embraced his passion for helping others achieve their mountain dreams. His transplant insight makes him a valuable asset to those looking to make the relocation leap. His strong backgrounds in visual arts and marketing have provided him the skills necessary to make a home shine on the market. His transparency and honesty help keep his clients confident and informed every step of the way.
Navigating mountain real estate has its own special set of challenges and Jared's sales experience in both Summit and Park County can help you see your goal and achieve it without stress or anxiety. Contact him today to see how he can assist or to just chat about mountain life.
Jared assisted us in finding a ski condo in the Frisco/Breckenridge area. The market was super competitive and Jared found the perfect unit for us! He is the most responsive realtor I have ever worked with and he does what he says he is going to do immediately! He is a problem solver and a very hard worker. I would enthusiastically recommend him to anyone looking for a property in Summit County! He is an absolute pleasure to work with!
Michelle S.
My husband and I who live in metro Denver spent about a year looking for a get-away cabin with property. Searching the internet was a good start, but we weren't successful on our own. A Denver realtor we spoke with suggested we call Jared Hadden because he lives and works in the mountains. Best Advice Ever!! Jared is one of the hardest working people I know. He listened to us to find out what we were looking for, and used his knowledge of the area to help us narrow our search. Jared was able to answer any questions we had, especially those pertaining to the special circumstances related to buying a property in the mountains. He found us a cabin on a beautiful piece of property after only a few months. Jared quickly put in an offer on our behalf, and we were able to purchase the cabin and property for a fair price. We now consider Jared a friend and would absolutely recommend him to anyone who needs a realtor! 
Ruth M.
We bought our first home in Colorado with Jared. He was professional, knowledgeable, responsive and extremely helpful. Because we do not live in the state, Jared offered to do some extra leg work for us. He went above and beyond to help ensure the transaction went smoothly. Overall, we couldn't be happier with choosing Jared and would absolutely recommend him for anyone's real estate needs. 
Andrew F.
Jared was an awesome real estate agent. We moved from out of state and he helped us with all our questions. He was not pushy at all. He handled all our questions, and took care of anything we needed him to since we were out of state. Would recommend him to all my good friends and family.
Greg & Cindy G.
Jared Hadden was energetic, motivated and positive even when logistics weren't join well. He worked tirelessly to fix problems and to make the sale happen. A totally positive realtor experience for me.
Georg B.
DON GOSTISHA, BROKER ASSOCIATE
Cell: 719-838-0795
Email: [email protected]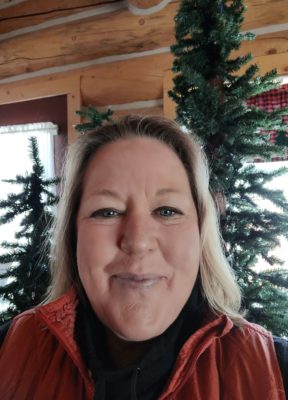 MEGAN SHARP, BROKER ASSOCIATE
Cell: 310-924-2386
Email: [email protected]
I could not have sold my property in Fairplay without Megan!
I live in Las Vegas and when it became time to sell my home in Fairplay, I contacted Megan at Bristlecone Realty. She is professional, caring, and tenacious! She found a buyer for my home within a few weeks. Megan went over and above in working to make sure the sale went through. She also stayed in constant communication with me, appraising me of the buyer's requests. As a result, I did not have to travel to Fairplay to make sure everything was done. I highly recommend Megan, she is the BEST! 5 STAR REVIEW
Della W.
LICENSED COLORADO REAL ESTATE BROKERS
TERRI WINTER MCNE, BROKER / OWNER