OUR MISSION STATEMENT

Our mission is to provide our customers with excellent customer service that consistently goes above and beyond what is required. We strive to be THE most professional and knowledgeable real estate office to better serve you, our customers.
TERRI WINTER MCNE
BROKER / OWNER


In today's ever-changing real estate market, there is simply no substitute for a knowledgeable REALTOR to make each step as clear and understandable as possible. Whether your goal is to buy or sell a property, a knowledgeable and caring REALTOR can spell the difference between a smooth transaction and an unsuccessful one.
I am a dedicated and knowledgeable full-time REALTOR that specializes in the South Park area but has recently opened up a new office in the Denver Metro area in Westminster. My goal is to provide you with the most up to the minute, relevant information that will help you make the right decisions. It is a combination of 20+ years of real estate experience in the South Park area, and excellent negotiating skills that enable me to get you the best price for any property you plan to buy or sell.
Trust can be hard to come by in a competitive real estate market. My job is to provide you with the professionalism and integrity needed to ensure that you feel secure in what can be one of the biggest decisions of your life.
Please feel free to use this website as a resource for all your South Park real estate needs, as well as your go to place for activities and events in the South Park area. If you have any questions, please feel free to call me anytime! You can reach me on my cell at 970-406-0977.
SARA MORGEN, BROKER ASSOCIATE
Cell: 303-551-4768
Email: sarabristleconerealty@gmail.com


Sara is an outdoors enthusiast that was raised in Wyoming, but returned to the Colorado mountains in 2010. In 2012 she pursued her dream of owning a mountain retreat with the purchase of a home in the Fairplay area. Her first taste of real estate came when she lived in Texas, and at the urging of a friend, pursued a career in real estate, only to find that out she LOVED it! After a move took her down a different career path, Sara is now a licensed REALTOR here in Colorado, and would love to help you find your perfect home or mountain getaway!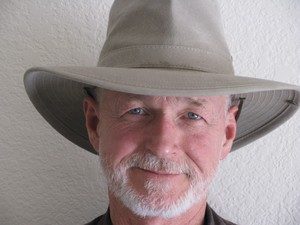 RANDY FOWLER, BROKER ASSOCIATE
Cell: 303-973-7740
Email: randyfowlerco@yahoo.com


Randy joined our company in 2011 as a BUILDER and real estate professional. He has built a number of beautiful homes in the area over the last few years, and is currently building a new home in Warm Springs. Randy and his wife Janie build quality homes at an affordable price, but go the extra mile to make it uniquely your new home. Each home is different than the last. Stop by and take a look at some previously built homes, and take a look at the new home in the works!
LICENSED COLORADO REAL ESTATE BROKERS
TERRI WINTER MCNE, BROKER / OWNER